Find your league, select "REGISTER", choose the best option for you!
You'll see three registration options: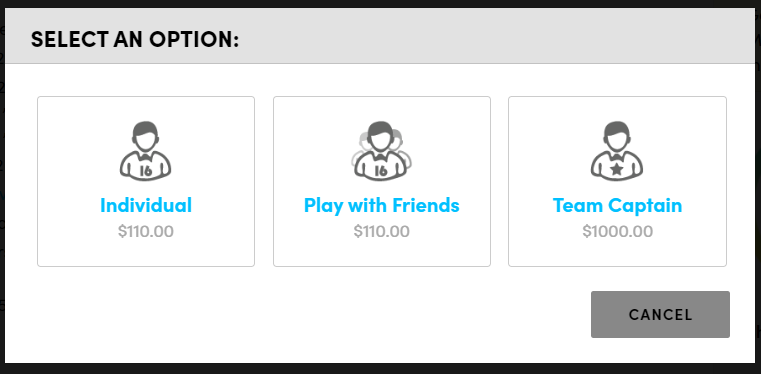 Individual: This means you're only paying for yourself! Once you've signed up we'll put you on a team with other individuals. Click here to learn more about registering as an Individual.
Play with Friends: If you are signing up with a few friends and want to be on the same team (but don't have enough to fill a full team), this is the best option for you. During registration, you'll be able to create a "small group". Once you've paid, you can invite friends to join your small group and we'll ensure you're all on the same team.
Team Captain: If you have enough people to fill an entire team, sign up as a Team Captain. Once you've paid for the team you can invite your teammates to join the roster.
Once you've registered, you can see your team and league details in your dashboard which you'll access by selecting LOGIN/SIGN UP.


***
Please note: ZogSports is a small company that serves a large community. Our small team of full time staff coordinates hundreds of leagues each week for thousands of teams in multiple metro areas across the country.
We work very hard to provide the highest quality leagues for our community. There may be delays in our response or resolution to an issue. We will get back to you as soon as possible.
While we know it's tempting, please do not submit another ticket for the same inquiry as that will delay our response time. Thank you!